RMA Blast Media
16/20, 20/30, 30/40, 40/60 Mesh for use in blast pots and blast cabinets.
AcryBlast™ Type V Blast Media, UreBlast™ Type III Blast Media, and MelBlast™ Type II Blast Media made from 100% domestic compression molded or cast sources is commonly used to strip and debur ferrous and non-ferrous substrates. Typical applications are the removal of top coat, base coat and primer coat from aircraft parts, military parts, marine equipment, automotive parts, consumer and industrial parts with minimal impact to the surface of the metal or plastic substrate. In addition, RMA blast media can be used in apparel and construction applications. Plastic blast media does not contain silica and there is no potential of silicosis development with use by applicators. Unlike other inorganic media, plastic media generates minimal dust and can be reused multiple times. Conforms to MIL-P-85891 (A), UK Def Spec 80-194, and Rolls Royce CSS200/227. Made in U.S.A. from domestic sources.
Benefits to using our Acryblast™ product includes:
The hardest quality within its class
Low dusting
Minimal damage to substrate
Recycle-friendly
Color is clear to white
Low odor sensitivity
Highly efficient and non-abrasive
For more information, email us at info@ronaldmark.com or click here to submit our contact form. To purchase, click below to visit our online store.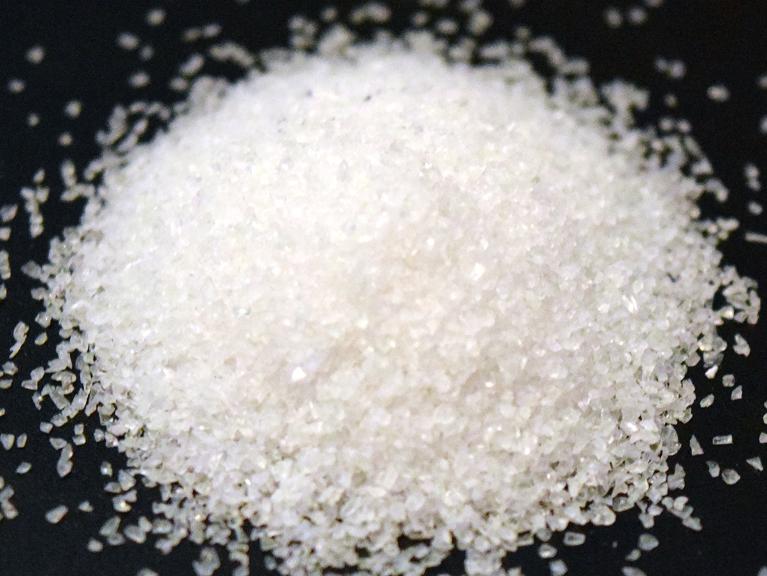 Call us today at 908-558-0011 for more information or to place an order