Treadway™ Traction and Grip
Treadway™ Traction and Grip is made of soft polymer to allow for consistent grip in wet and dry application.s This product is designed to be used as a skid-resistant surface that keeps hard, heavy items from slipping and sliding while in transport. The low profile treads do not disrupt water run-off and can be used on almost any surface where traction is needed.
Our Treadway Traction and Grip is great for warehouses and other workspaces where there is a constant flow of product movement. Our customers utilize our product on work ladders, platforms, as well as various steps and other polymer-based surfaces. Dusty, polished concrete floors can be a common workplace slip hazard, but the Treadway herringbone, embossed pattern allows continued grip on any surface, thus ensuring safety for your employees as well.
This unique Traction and Grip product is available in both rolls and peel-n-stick traction pads, which can be used for ramps, walkways, office environments and other areas where safety is a concern. The flexible material is also comfortable for bare feet and light show traffic in such spaces as pool areas, outside showers and boat decks.
Some benefits of our Treadway Traction and Grip Product include:
Special embossed design for non-slip surfaces
Rugged, heavy duty construction
Perfect for construction areas, stairs, RV's and cargo ramps
Easily cut to size or Peel-n-Stick pads for easy application
Available with self-adhesive backing
Easy to clean and maintain
Treadway is made in two version SuperSoft and Standard. SuperSoft is great for when you want a soft tactile rubbery grip.
CASE STUDY:

KINON
KINON has a sanding and polishing shop that uses our Soft Treadway Traction and Grip near their sanding and polishing machines. The floors near their equipment are made of polished concrete, and would get slick from polish and sanding dust. Grit paper on the floor has never been aggressive enough and
would wear out within weeks. Treadway Traction and Grip lasted six months, while grit tape lasted less than a week. Our product also offered superior slip resistance in these areas where traditional methods would never work.
For more information, email us at info@ronaldmark.com or click here to submit our contact form. To purchase, click below to visit our online store.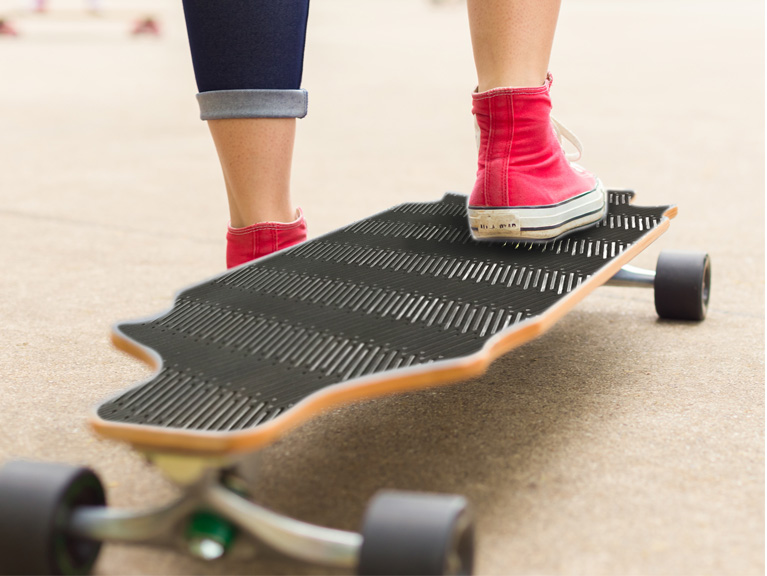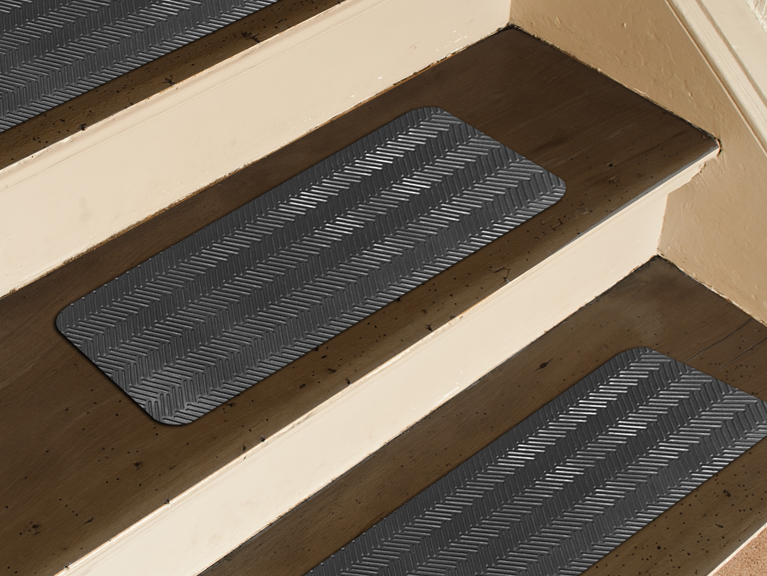 Call us today at 908-558-0011 for more information or to place an order