XTRM PLY® Industrial Rack Tape
Protect your inventory and reduce product damage.
EPT XTRM Ply® Thermoplastic Polyurethane (TPU) Industrial Rack Tape provides exceptional abrasion resistance. With a low coefficient of friction, the smooth surface offers easy and safe placement and removal of materials on warehouse racks/shelves, thus reducing product damage.
Our Industrial Rack Tape was developed to reduce the amount of one-use plastics and packaging, and to provide protection against product damage. When WIP is being protected by cardboard and stretch wrap, large amounts of waste are created– our Industrial Rack Tape is a durable solution for limiting that excess waste.
Manufacturers of easily scratched materials, like aluminum extrusions, wrap them with cardboard for storage in order to prevent scratches. Doors and parts are shipped from tier 1 suppliers in permanent transportable and returnable racks to OEMS for final installation. Cardboard is continually used and recycled, yet this is a waste of materials and energy.
Our Industrial Rack Tape can be used in place of cardboard, and has the ability for extended use, eliminating excess cardboard and energy. XTRM PLY rack tape is made of durable TPU materials and reinforcement for puncture resistance and strength. Our Rack Tape is designed to be abrasion-resistant and allow easy-slip with its low coefficient of friction. When harder surfaces rub up against each other the softer material will scratch, but our Rack Tape is so effective, when applied correctly, it is strong enough to allow slip, yet soft enough not to allow damage when harder products rub against it.
CASE STUDY: WINDOW MANUFACTURER
Window manufacturer's aluminum extrusions would get scratched too easily. They used cardboard on their racks to prevent scratching, but it was not durable and would need to be replaced a on weekly basis. Western Windows turned to RMA for XTRM PLY Industrial Rack Tape. When placed on the their racks, it created durability and reduced the labor needed to replace the cardboard on a regular basis. When Western Windows expanded their warehouse operations they continued to use XTRM PLY Industrial Rack Tape because of its durability, labor savings and reduction in product damage.
For more information, email us at info@ronaldmark.com or click here to submit our contact form. To purchase, click below to visit our online store.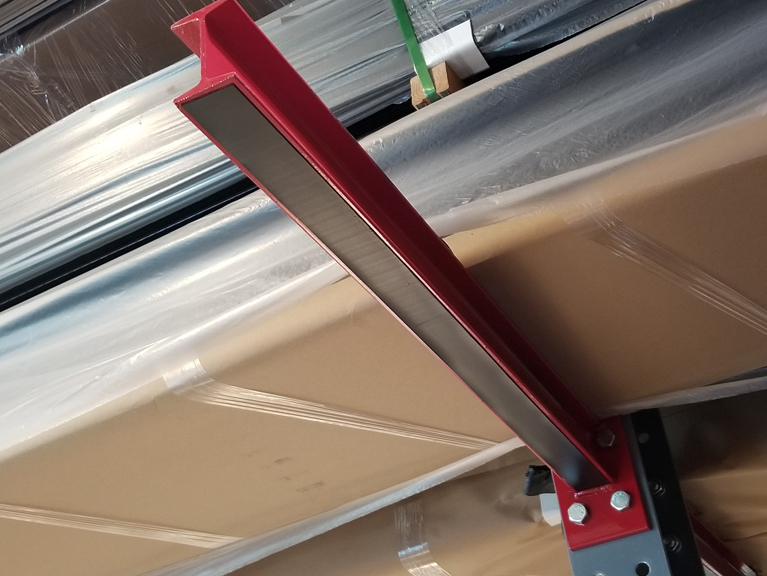 Call us today at 908-558-0011 for more information or to place an order